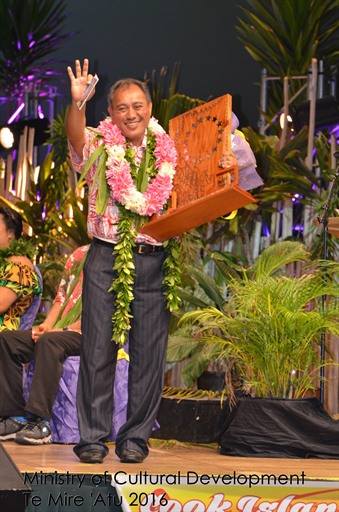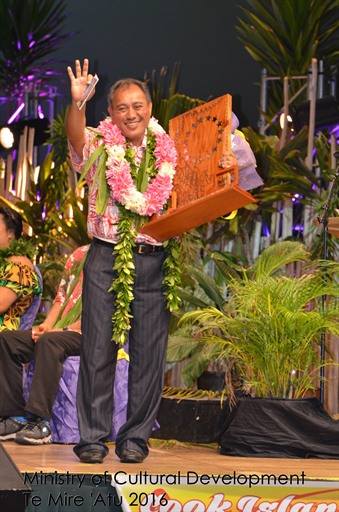 A true display of Cook Islands culture took place on Thursday night as ten bold contestants competed in the annual National Mire 'Atu competition here at the National Auditorium.
Over three hundred people gathered to witness history in the making and to enjoy the amazing talent and composition skills, that of our local artists.
National Auditorium Manager Robert Ioaba told CI News that he believed the event to be a huge success and is excited for 2017's competition.
He adds "we witnessed song compositions that were based around our theme, "Te Atamira o te Ui Ariki" which is not an easy task to do. It takes a lot of talent and skill to compose such lyrics like the ones we heard last night."
---
The competition was the official platform for the launch of the House of Ariki's annual theme which corresponds and supports the overall theme for the night 'Te Atamira o te Ui Ariki."
The night started with a tradition 'turou' welcome by Cook Islands Music Association president, Vaitoti Tupa, which called forth the Ui Ariki, members of the House of Ariki and the composers themselves.
The night was kept alive by a collection of CIMA musicians, who failed to miss a beat and was definitely out to please.
Taking out the top three prizes were, first place singer composer Tuaine Unuia with his song Akamarokura anga Ariki.
Second place went to composer Jon Jonassen with his song Teia Atamira Ariki after being sung by Rose Ringia Akava, and third place went to singer composer Andre Tapena with his song Taku Ui Ariki.
Tuaine Unuia and Jon Jonassen equally received an award for 'Best Old Phrases & Metaphors'. Jonassen also received the award for 'Best Lyrics'.
Tony Hakaoro received the award for 'Best Presentation and Clarity', along with Andre Tapena for the award of having the 'Best Music and Arrangement'.
Acknowledgement is made to the other seven contestants, Vereara Maeva-Taripo and her singer, Andrew George, Paara Pitomaki, Piritau Nga and singer Teata Moeava, Rurutaura Tauta and singer Aberahama Tauta, Emile Rima, Tony Hakaoro and singer Merle Pukerua and Ngatangata Takai with singer Ngatokorua Tuteru.
The Ministry of Cultural Development would like to thank its partners, Cook Islands Tourism and the House of Ariki for a successful event along with a big meitaki maata to the Cook Islands Music Association, Cook Islands Radio, Air Rarotonga and Island Craft for their generous sponsorship.